Our People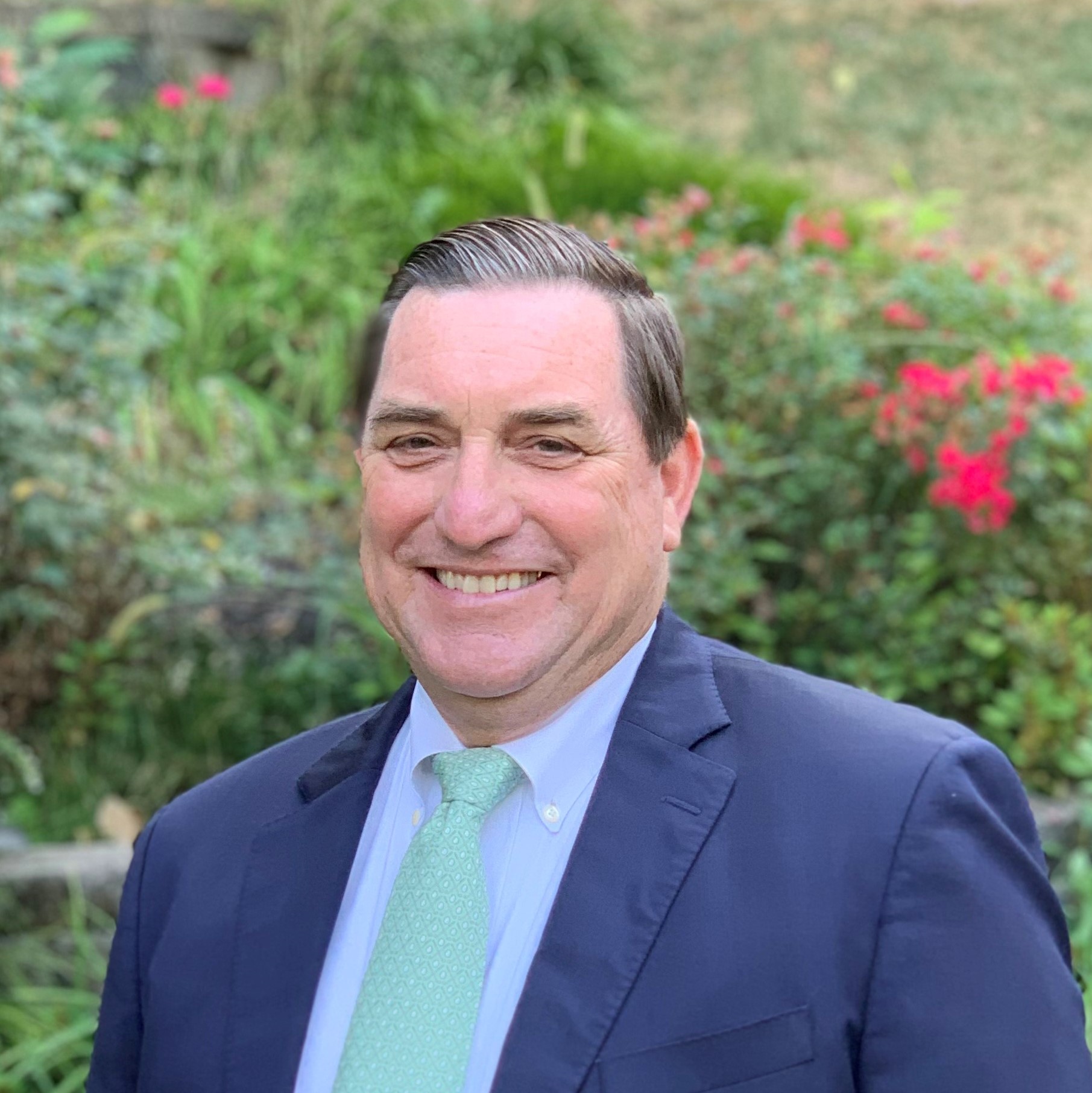 Daniel T. Maxwell, Ph.D.
President/Executive Scientist
Dr. Daniel Maxwell is the president of KaDSci, LLC, a veteran owned decision sciences research and analysis boutique as well as co-founder and president of EXOGENiUS. Over a twenty-five-year research career, Dan has completed a significant body of work and published in the areas of military operations research, simulation, military transformation, C4ISR analyses, command and control, and decision-making. Dr. Maxwell has served on the US Defense Science Board Task Force on Intelligence, the Board of Directors of the Military Operations Research Society, and multiple research companies. He maintains affiliate faculty status at George Mason University, teaching graduate courses in Operations Research and Command and Control. Currently Dan chairs the Modeling and Simulation Working Group of the US Geospatial Intelligence Foundation (USGIF) and is a member of the Open Geospatial Consortium (OGC), actively supporting the advancement of integrative standards to improve interoperability among disparate simulations as well as C2 and intelligence information systems. Over his career, Dan has conducted key analyses in support of two US DoD Quadrennial Defense Reviews, was the Technical Director of the ACAT 1 JWARS simulation development effort, led transformational modeling and analysis efforts in support of the IRS, FBI Intelligence Directorate, and other Government and commercial organizations. Dan holds a Ph.D. in Information Technology (with emphasis in Operations Research) from George Mason University, an MBA from Long Island University, and a BS in Criminal Justice from Rochester Institute of Technology. Prior to becoming analyst Dan served the first half of his Military career as a military police officer, completing Command and General Staff College, as well as Ranger & Airborne schools as part of his military training.
SELECTED PUBLICATIONS
Hieb, Michael & Maxwell, Daniel "Converging Simulation and C2: Improving Foundation Data Consistency and Affordability", Proceedings of the 2012 I/ITSEC, (Best Paper)
Smith, C. … & Maxwell D. "Quantitative Approaches to Representing the Value of Information within the Intelligence Cycle", International Journal of Strategic Decision Sciences, Vol. 6, no.4, December 2015, pp. 1-22
Maxwell D. & Berea, A. "A Bayesian Model for Investment Decisions In Early Ventures", in Bayesian Inference, E. Tejedor ed., InTechopen publishing, New York, 2017.
Maxwell, Daniel & Tucker, Christopher "Refining The Intelligence Cycle: Adapting to an Era of Population-Centric Security Challenges", in Human Geography:Socio-Cultural Dynamics and Challenges to Global Security, USGIF Monograph Series Volume 1, 2014.
Maxwell, Daniel & Carley, Kathleen "Principles for Effectively Representing Heterogeneous Populations in Multi-Agent Simulations", in Complex Systems in Knowledge Based Environments, Tolk, A. (editor) Springer-Verlag, 2009.
Maxwell, Daniel "Assessing Instability in the Information Age: Managing Overwhelming Information with Simple Models", Presented at ISMOR, Winchester, UK, August 2004.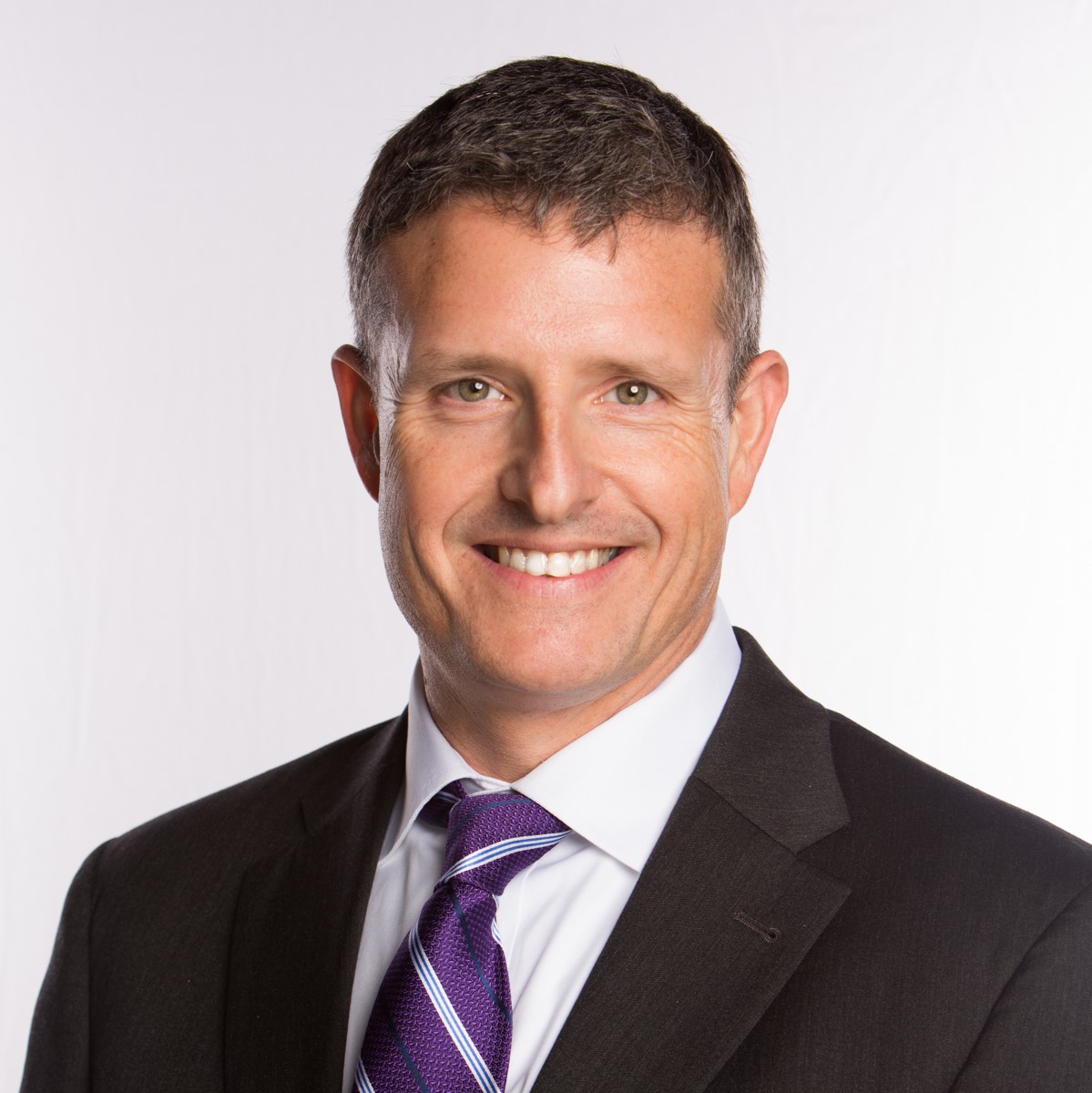 Steve Jones
Senior Systems Engineer
Steve Jones is a Principal Systems Engineer with KaDSci, LLC. Steve retired from the US Army as a Field Artillery Officer and Operations Research Analyst. He holds a Master of Science in Industrial Engineering from New Mexico State University and a Master of Science in Operations Research from the Naval Postgraduate School. Steve focused his initial time as an analyst on the development of modeling and simulation capability, extending the utility of legacy physics-based models and developing cutting edge agent-based simulations designed for Irregular Warfare. Steve is also experienced in Geospatial Information Systems in support of the Joint IED Defeat Organization (JIEDDO). As a Senior Analyst, Steve exercised oversight of test plan development and test execution for several multi-billion-dollar programs. His guidance resulted in significant cost savings through test efficiencies while proving critical capabilities. He finished his career on the Joint Staff, leading strategic assessments and providing policy alternatives to the Chairman of the Joint Chiefs of Staff and the Secretary of Defense. His projects at KaDSci have included process modeling and simulations development in support of policy analysis. Steve spends his time with his family enjoying the outdoors while hiking and biking, and in doors with a good book.
Anamaria Berea, Ph.D.
Principal Scientist
Anamaria Berea has a dual PhD in economics (2010) and computational social science (2012). Her research is focused on the emergence of communication in biological and social networks, by applying theories and methods from economics, complex systems and information theory to reinterpret historical, anthropological and biological evidence regarding fundamental aspects of communication. Ms. Berea was one of the data scientists part of the NASA/SETI Frontier Development Lab (2017) and an AI mentor for the astrobiology group at NASA FDL (2018). She is the author of the book "Emergence of Communication in Socio- Biological Networks", Springer, 2018 and has experience solving data science problems for the FAA.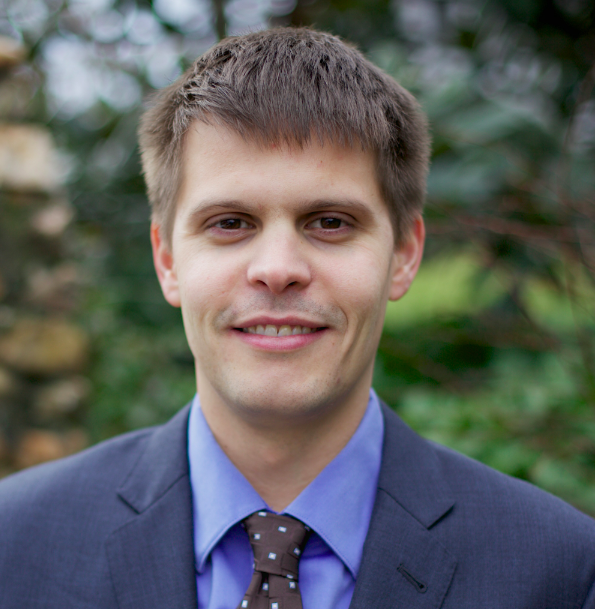 Chris Karvetski, PhD
Data and Decision Scientist
Dr. Karvetski is an experienced decision/data scientist with broad expertise in applied mathematics and analytics, including expert judgment and probabilistic modeling, optimization methods, entity matching, decision support methods, and experimental design. He has domain knowledge within intelligence analysis, financial crime, geopolitical forecasting, and schedule/process optimization. He holds a PhD degree in systems engineering from the University of Virginia, and a MS degree in applied mathematics from Clemson University. Over the last ten years, he has worked on complex problems in corporate industry, government, and academia, often involving many stakeholders and diverse requirements. Chris enjoys reading about mathematical history, spending time with his family, and running.
SELECTED PUBLICATIONS
Mandel, D. R., Karvetski, C.W., Dhami, M.K., 2018. Boosting intelligence analysts' judgment accuracy: what works and what fails? Judgment and Decision Making, 13(6), 607-621.
Karvetski, C.W., Olson, K.C., Gantz, D.T., Cross, G.A., 2013. Structuring and analyzing competing hypotheses with Bayesian networks for intelligence analysis. EURO Journal on Decision Processes, Special Issue on Risk Management, 1(3-4), 205-231.
Karvetski, C.W., Olson, K.C., Mandel, D. R., Twardy, C. R. 2013. Probabilistic coherence weighting for optimizing expert forecasts. Decision Analysis, 10(4), 305-326.
Karvetski, C.W., Lambert, J.H. 2012. Evaluating deep uncertainties in strategic priority-setting with an application to facility energy investments. Systems Engineering, 15(4), 483-493.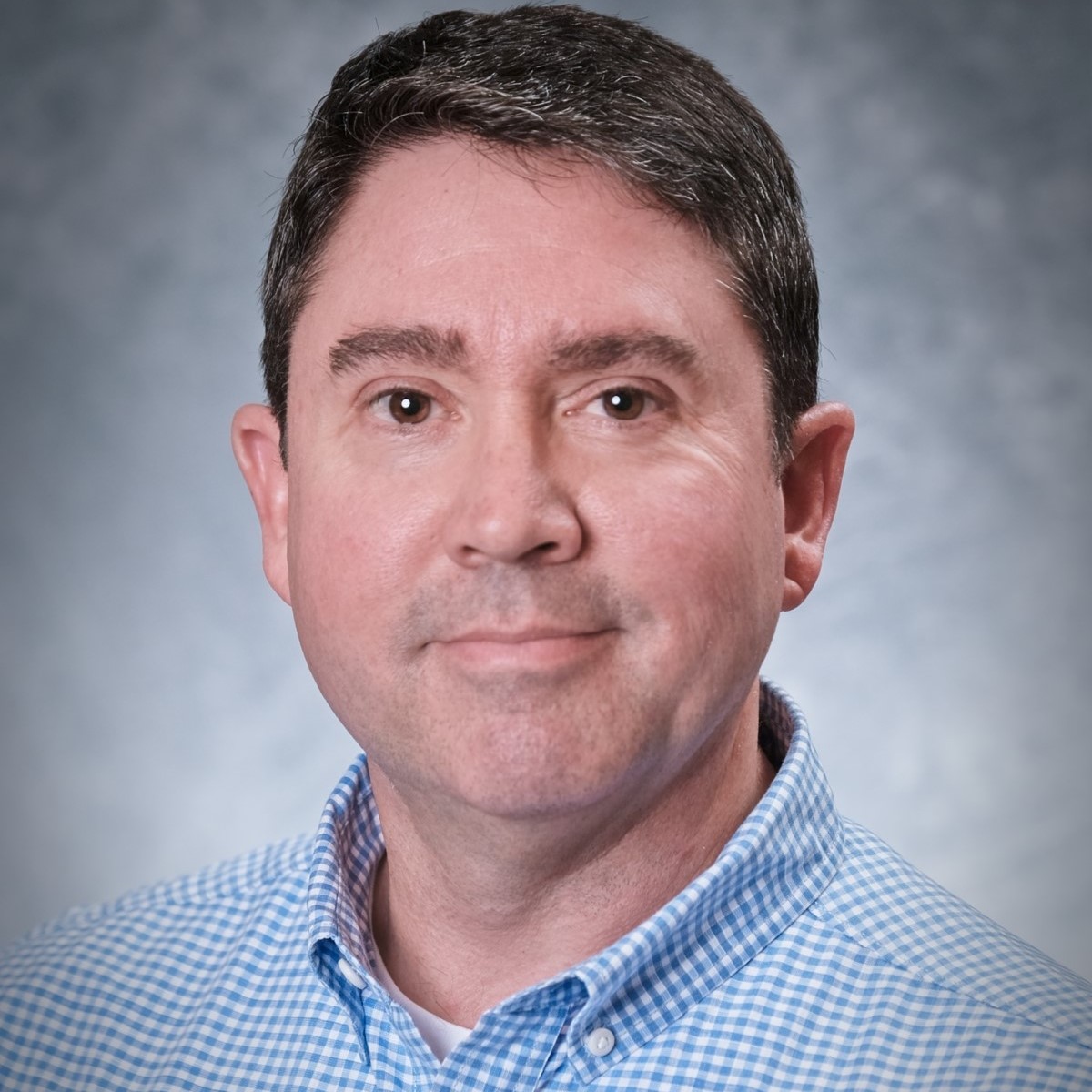 Christopher Smith, PhD
Senior Principal Scientist
Chris Smith is a Senior Analyst at KaDSci with over 15 years of experience in leading, teaching and performing data analysis and operations research. Dr. Smith served almost 30 years in the U.S. Army first as an Artillery Officer then as an Operations Research Analyst. He has led and worked on projects for the DoD and the intelligence community involving Decision Analysis, Data Analytics, Prescriptive Modeling, Network Analysis and Data Mining. Dr. Smith holds a B.S. from the United States Military Academy, West Point, NY, an M.S. in Engineering Management from the Missouri University of Science and Technology, Rolla, MS, and M.S. in Operations Research from the University of Texas – Austin, and a Ph.D. in Systems Engineering from the University of Virginia, Charlottesville, VA. He is an Associate Professor of Business Analytics at the Wake Forest University School of Business. His research interests include decision analysis, data analytics, optimization, and data mining.
SELECTED PUBLICATIONS
Gallagher, James, Christopher M. Smith. "Market basket applications on short web links." International Journal of Market Research 62.2 (2020): 139-157.
Deehr, Joshua D., Christopher M. Smith, Raymond R. Hill. "Improving admissions processes through value focused thinking." Journal of Applied Operations Research 10.1 (2018): 53-65.
Smith, Christopher M., William T. Scherer, and Andrew Todd. "Stepping back from the trees to see the forest: a network approach to valuing intelligence." Social Network Analysis and Mining 6.1 (2016): 72.
Smith, C., Scherer, W.T., Todd, A., and Maxwell, D.T. "Quantitative Approaches to Representing the Value of Information within the Intelligence Cycle." International Journal of Strategic Decision Sciences (IJSDS) 6.4 (2015): 1-21.
Parnell, G., Smith, C. and Moxley, F. "Intelligent Adversary Risk Analysis: A Bioterrorism Risk Management Model." Risk Analysis 30.1 (2010): 32-48.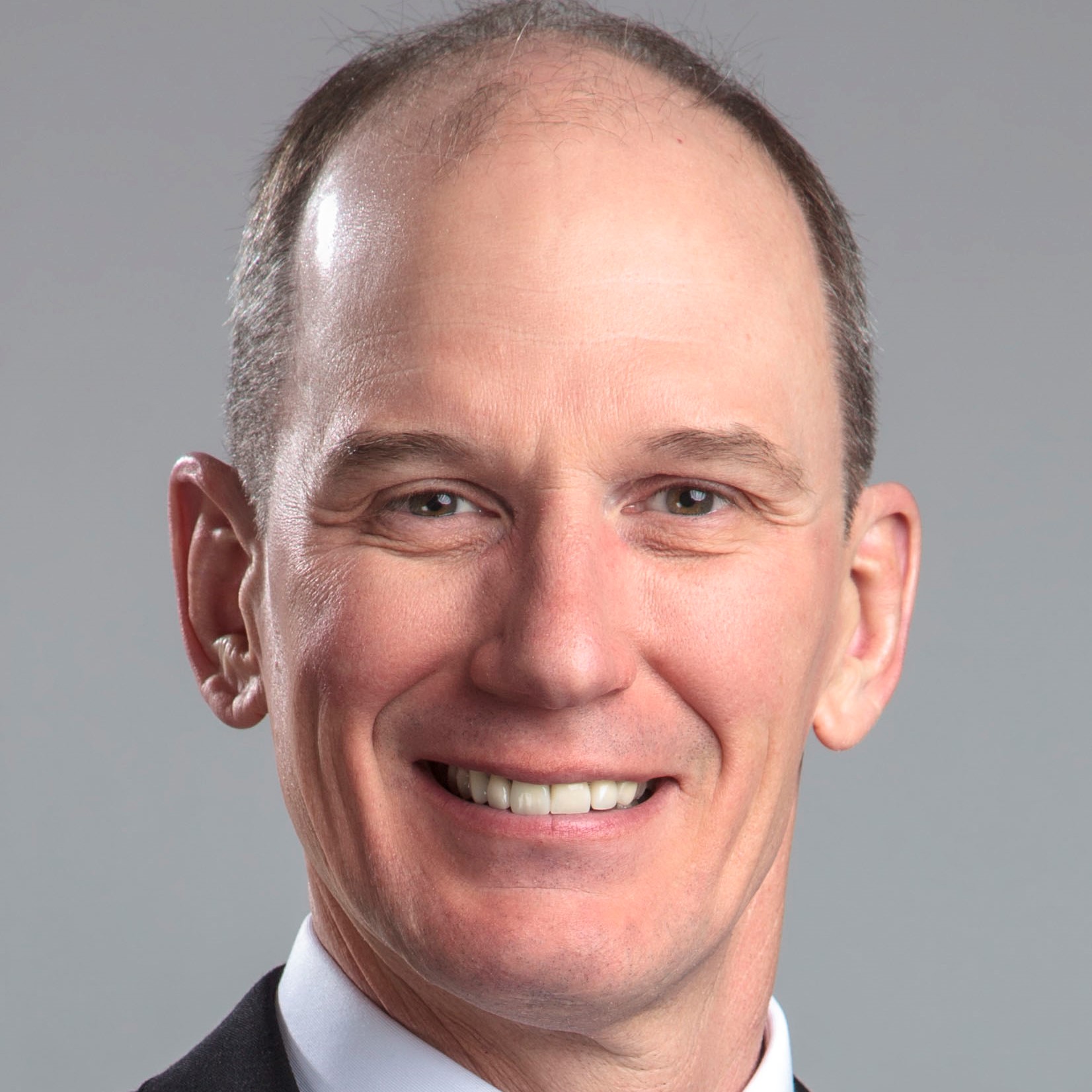 Ross Snare, Ph.D.
Executive Scientist
Dr. Ross Snare is President of Snare Consulting LLC, a veteran owned, service disabled operations research-focused company. Ross brings over 30 years of experience in leadership, management, and consulting in homeland defense and homeland security arenas. Ross has worked at TRADOC Analysis Center, Fort Leavenworth, Kansas, and in the DC area supporting various government agencies. Most of his work is not available for publication due to security concerns. He leverages analysis and modeling and simulation to assist clients in decision making. Dr. Snare is currently on the Board of Directors of the Military Operations Research Society. He graduated from the United States Military Academy and holds a Masters in Mineral Economics (Operations Research Specialization) from the Colorado School of Mines and a PhD in Applied Management and Decision Sciences (Operations Research Specialization) from Walden University. In his career in the US Army, he also worked in operational units to include time as a combat arms company commander and as a battalion operations and executive officer.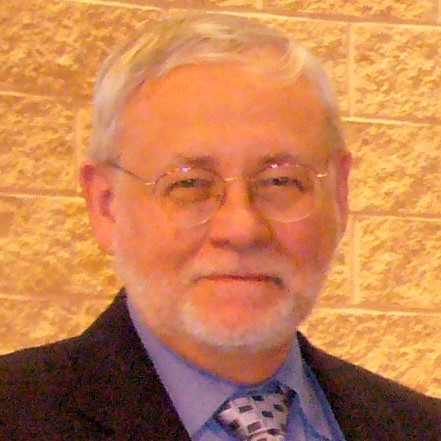 Paul G. Foley
Principal Scientist
Paul G. Foley has over fifty years experience in mapping, charting, geodesy, terrain analysis, modeling and simulation, and geospatial intelligence. A twenty-five year Army Corps of Engineers Officer, he served tours of duty in combat and topographic engineering was the Deputy I Corps (Republic of Korea / U.S.) Group Engineer and on the CINCPAC Special Weapons Staff and Cruise Missile Support Activity where he supported Tomahawk Land Attack Missile System Operational Evaluation. As a Weapons System Support Officer with the Defense Mapping Agency, he coordinated development of the U.S., U.K., Canada, Australia, and New Zealand sourced Digital Chart of the World and led various Vector Product Format based product developments. At MITRE and later Quantum Research, Paul supported the OSD Defense Modeling and Simulation Office (DMSO) in developing the DoD and NATO M&S Master Plans and environmental representation technology initiatives including International Standards (ISO/IEC) and NATO STANAG and Simulation Interoperability Standards Organization (SISO) and Open Geospatial Consortium standards development. As a member of the National Geospatial-Intelligence Agency (NGA) government staff, he led the Terrain Modeling and Simulation Executive Agent (MSEA) Office and coordinated NGA internal M&S and served as Deputy for the OUSD(I) Defense Intelligence M&S Community and Working Group Chair of the Defense Intelligence M&S Collaboration Group (NGA, National Security Agency, National Reconnaissance Office, Defense Intelligence Agency, and the four Service Intelligence Staffs). Paul was a member of the Editorial Board for the DoD M&S Journal and is currently Chair of the SISO, Standards Activity Committee, Environmental Data Representation Standards Product Support Group. He holds Masters Degrees in Photogrammetry from Purdue University, Systems Management from the University of Southern California and has faculty experience at the United States Military Academy and the University of Hawaii. He is a graduate of the Army War College and Command and General Staff College and has Army and Joint Service awards including the Legion of Merit and Silver de Fleury Medal from the Army Corps of Engineers Regiment.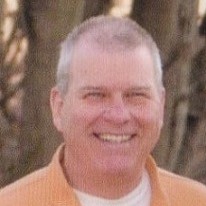 Robert A. Alexander, Ph.D.
Principal Scientist
Rob Alexander is a Senior Analyst at KaDSci with over twenty-five years of experience in developing, using, managing and analyzing results of large simulations and systems of simulations and planning tools. Dr. Alexander served 23 years in the U.S. Army as an Armor officer and as an Operations Analyst. His industry projects at Science Applications International Corporation (SAIC) and KaDSci include development of simulations and frameworks for distributed simulations, analysis of various defense systems using distributed simulation, Social Network Analysis and Crowd-Sourcing as intelligence analysis tools, a National Cancer Institute initiative to integrate BioMedical Informatics systems nation-wide, and development of a Human Resources tool for the IRS to compare workload with available workforce. Dr. Alexander holds a B.S. from the United States Military Academy, West Point, NY, an M.S. in Operations Analysis and a Ph.D. in Computer Science from Naval Postgraduate School, Monterey CA. He is a professor at Montgomery College and an adjunct professor at George Mason University. His research interests include simulation of combat operations, computational geometry, and artificial intelligence.

David Davis
Principal Scientist
Professor Davis is now retired from both the U.S. Army and George Mason University. Upon his retirement from the Corps of Engineers, Professor Davis established the Peace Operations Policy Program. Professor Davis co-developed a workshop designed to bring diverse groups together to solve problems in a participatory, facilitated, consensus-building environment, which was used in Liberia, Sierra Leone, Cote d'Ivoire, and Bosnia. He has served as facilitator and adjunct faculty for the U.S.-German Marshall Center Crisis Management Seminar Series given throughout Eastern Europe, the Baltic States and Central Asia, and as a professional adjunct to the Institute for Defense Analyses. In particular, he has supported both the Marshall Center and the U.S. Office of the Secretary of Defense in facilitating Crisis Management, Cross Border Security and Peace Operations Planning in Moldova, Armenia, Kazakstan, Kyrgystan, Romania, Bulgaria and the successor states of the Former Yugoslavian Republic. In the summer of 2003 he evaluated the historical archives of SFOR and KFOR under sponsorship from the NATO Consultation, Command and Control Agency. During the spring and summer of 2004 he was on sabbatical from GMU working in the Coalition Provisional Authority, and later U.S. Embassy, Baghdad. In Baghdad he was the lead risk and conflict analyst for the Office of Policy Planning and Analysis, and later the lead strategic planner for the Iraq Reconstruction Management Office in the U.S. Embassy. He continues working on several simulation and modeling activities for complex social systems. He is currently focusing on peace operations metrics and determining the relative worth of activities within peace operations. This research is being developed under the name of Value Focused Metrics©. He employed Value Focused Metrics© techniques while developing and conducting a series of strategic games on East Africa during his most recent sabattical with U.S. Africa Command in Stuttgart, Germany.
Professor Davis lectured frequently on the Theory of Peace Operations and Measuring Success in Peace Operations. He was an annual speaker at the Hiroshima Peacebuilding Center as well as the U.N.-affiliated University for Peace in Costa Rica, where he was a Visiting Professor. Professor Davis holds a M.S. in Operations Research (Honors), a M.S. in Applied Mathematics from the Naval Postgraduate School, a B.S. in Mineral Engineering Mathematics from the Colorado School of Mines, and has Ph.D. course work in Information Technology at George Mason University. In addition to being the founder of the Masters of Science in Peace Operations at George Mason University's School of Public Policy, Profesor Davis is a founding member of the Cornwallis Group.
SELECTED PUBLICATIONS
"Modeling Peacebuilding in Nigeria," Global Studies Bulletin, Spring 2007, Vol. 3, No. 1, George Mason University
"Reconstruction in Iraq: How much is needed and how can it be measured?" Global Studies Bulletin, Fall 2005, Vol. 1, No. 1, George Mason University
Value Focused Metrics, 28 ISMOR, 2011 (Best Paper Award)
"Operations Research Support to a Civilian Headquarters," Cornwallis IX: Analysis for Stabilization and Counter Terrorist Operations, Canadian Peacekeeping Press, Forthcoming 2006
A Pound of Stability or Five Feet of Reconstruction? Modeling and Assessment of Stabilization session of INFORMS 2005, November, 2005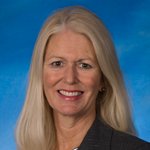 Annie Patenaude
Executive Scientist
Annie Patenaude is a retired Army Field Artillery Officer and Mathematician. After her initial Army operational assignments, Annie taught Mathematics at West Point and served in Operations Research positions in the Pentagon. She has subject matter expertise in Modeling and Simulation Policy, Test and Evaluation, and Training Assessments. She is often sought for her Strategic Planning experience and knowledge of the analysis efforts in the Department of Defense. Annie is Fellow of the Society in the Military Operations Research Society and a Member of the Operations team for the Interservice/Industry Training, Simulation, and Education Conference. She holds a Bachelor of Science and a Masters of Arts degree in Mathematics.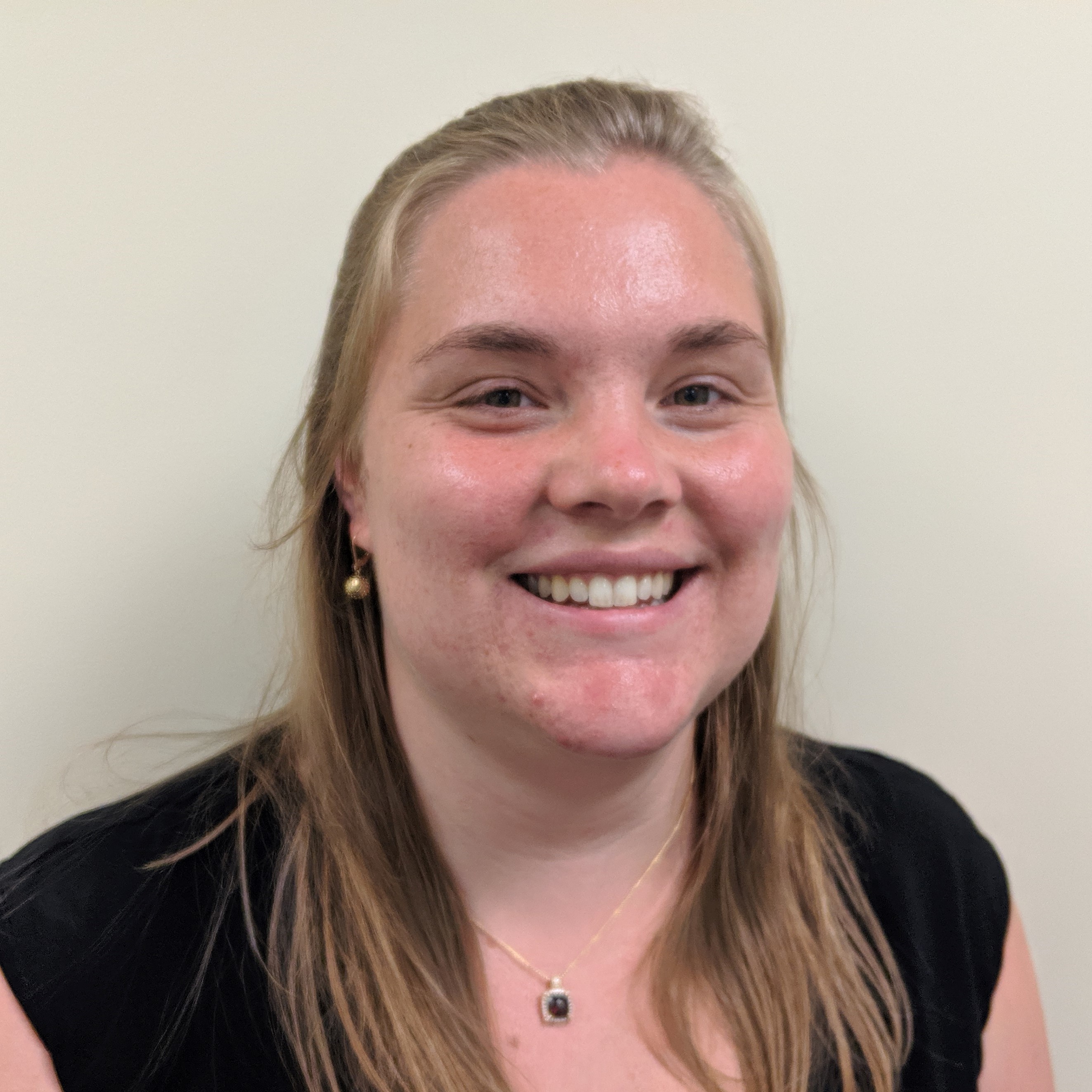 Stephanie Hurtz
Lead Software Engineer
Ms. Hurtz is a lead software developer for KaDSci, LLC. In that capacity she designs and develops custom software applications, usually focused on achieving one of KaDSci's research goals. Prior to joining KaDSci Ms. Hurtz has served as a software developer for Expedia and IBM, developing applications for both commercial and government consumption. She has a B.S. in computer science from the University of Virginia's School of Engineering.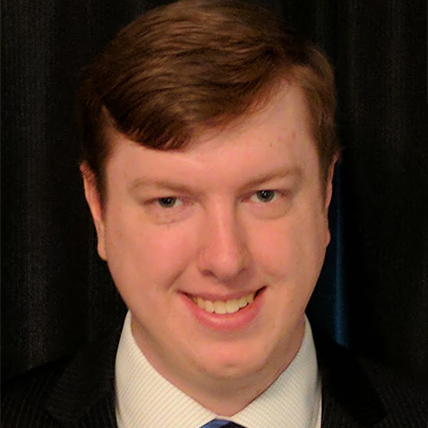 Billy Riegel
Software Engineer
Mr. Riegel is a software engineer for KaDSci, LLC. He is currently fulfilling our subcontract with Applied Research Associates working on their IMEA/UTAS software package. He also works to support our efforts with the IRS and EXOGENiUS. Before joining KaDSci Mr. Riegel co-founded Ludic Games, working as a developer and project manager for his team. He has a B.S. in computer science from Colorado Technical University.